With our elimination diets, and subsequent food limitations, my skills as a dietitian and healthy cooking instructor were put to the test - in my own house, every day.
One of my friends commented, "I can't think of a better person for this job."
But I have to be honest.  I did not want to deal with this.  I had spent years modifying recipes to make them more healthy and taste good.  I did not want to change the way I cooked.
And the amount of mental energy required was enormous. It was a challenge to change not only my cooking habits, but my mindset. The struggle was real.
I have always tried hard to practice what I recommend to people. Now the person who taught countless people to read labels and modify recipes, was put to the test in her own kitchen.
Professional Experience & Credentials
Sharing nutrition science in ways you can incorporate into your daily life is my passion.
Registered Dietitian and Certified Health Education Specialist for 30 years.
Masters in Public Health in Health Behavior/Health Education and Human Nutrition from the School of Public Health, University of Michigan
Primary nutrition educator a large county in Michigan for almost 10 years. I taught healthy cooking classes, weight control classes and healthy heart classes. I designed weight loss and exercise programs.
Community College nutrition instructor 10 years and counting.
I'm Cindy Sullivan, a food-loving dietitian who changed the way I cook for the people I love.
After 20 years and over 7000 dinner meals, I have experience cooking for food sensitive family members.
From the overwhelm of
modifying recipes
reading food labels
balancing dinners to make sure all nutrition needs are met,
To the comfort of knowing there are meals in my freezer my family enjoys will have energy and clear thinking after eating them is not an overnight transformation.  But it is one I can help you make.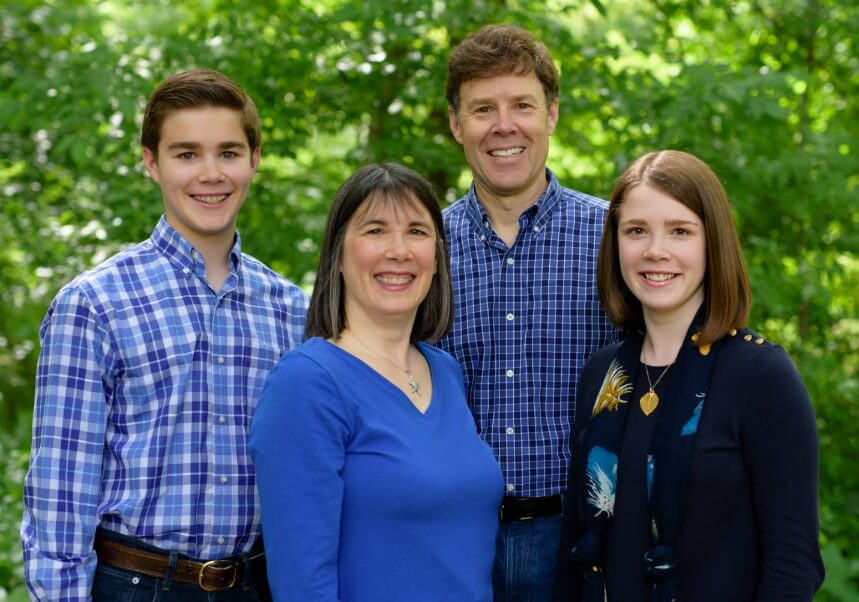 Cooking Framework Quiz
To help you on your way, take my free Cooking Framework Quiz to find out how to best adapt your cooking style and family's eating style to your limitations.
My Family's Food Story and My Struggle
I currently cook for two young adults, two middle aged adults (three athletes in the group) and two cockatiels!
Tim
Twenty years ago he traced his brain fog, abdominal complaints, and lethargy to the foods he was eating and began to eliminate foods.
I began to read labels more diligently and modify my cooking.  I began to learn about food intolerances and how to manage an elimination diet.
He slowly began to feel better.  He still had bad days, but they were fewer in number.
Timothy
A few years later, my seven year old son began to have 2-3 migraines per week.
After traditional medications and preventatives gave him no relief, we began to modify his diet along with other alternative and functional medicine treatments.
Over the course of the next five years, Timothy was on four different elimination diets.
While we never found a particular food that triggered his migraines, we noticed that when I cooked whole foods, he felt better.  Food did not "cure" his migraines, but it eliminated a contributing factor.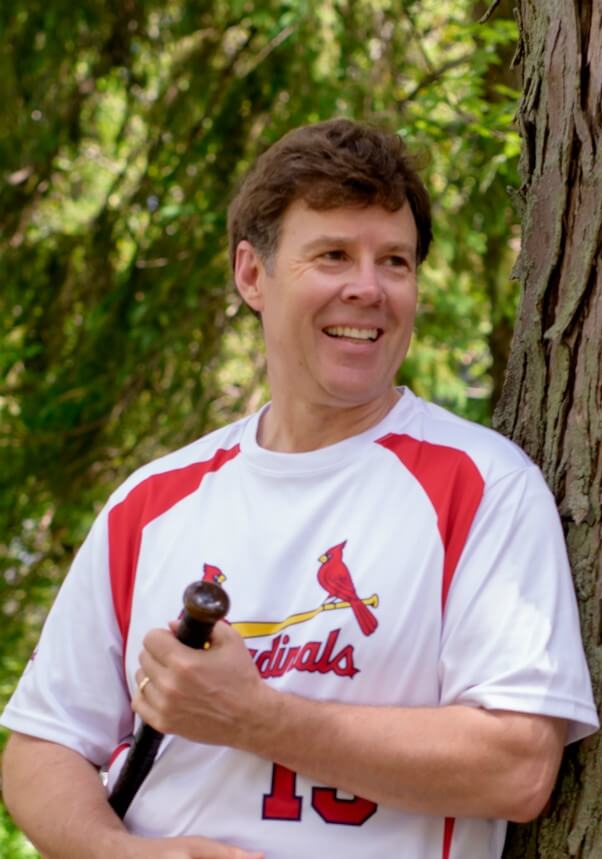 Update
After ten years and many treatments, Timothy's migraines are down to one or two per month (Praise God!!).
I still cook from scratch.
I pack his lunch every day.
He is able to eat out occasionally.
My husband can tolerate some wheat in his diet so my son can have his beloved homemade pizza.
This past summer my daughter came home with another special diet (modified paleo) for treatment for chronic and adrenal fatigue.
And my son discovered he was no longer allergic to clams, but added carrots, peppers and cherries to the "do not eat" list.
Let me share what I have learned with you.
I am always trying new recipes.  I cook most days (but not always dinner!). I use my freezer to have dinner ready on the many days when I do not have time to cook.
Cooking to Flourish: Meals Your Food Sensitive Family Enjoys
My signature course is launching in January 2021! It is a food workshop - taught online.  You will walk away with dinner meals you have tested (so you know your family likes them!) Everyone will feel good after eating AND you will save time and money by having a plan and meals in the freezer.  If you might be interested in being part of the special group to help me develop this course, please email cindy@foodsensitivitykitchen.com or click here for more information.
The Kitchen Table
To join a vibrant online membership with other cooks who are cooking for food sensitive family members, The Kitchen Table, will be launching May 2021.  Come find new meal ideas that that will work for your family.  Be inspired, share ideas, recipes, substitutions and sit and have a cup of tea with us.  Monthly challenges will encourage you to keep finding recipes to fill your repertoire and replace ones you can no longer make. Click here to find out more.
The Sensitive Kitchen podcast
Every Tuesday The Sensitive Kitchen delivers a new short episode.  Most episodes highlight one of my family's favorite recipes.  I discuss how to modify it for your family and nutrition benefits.  Approximately once a month I have a guest who is also cooking for a food sensitive family.  Listen on Apple podcasts, Spotify, Pandora or iHeart radio.  Show notes as well as episode recordings are found here.  Recipes are found here.
When I am not cooking . . .
In my spare time I like to bake (sourdough no knead bread is my latest endeavor), study the Bible, explore the world of fountain pens, knit, play games (euchre, Catan, Dominion, bridge, and Anomia are current favorites) and kayak.  Because I only kayak one week a year, this "non-athlete" walks, bikes, cross country skis, and does T-Tapp to keep my body healthy.
I am a Christ - follower who thinks that everything we do - even cooking for our family can bring God glory!