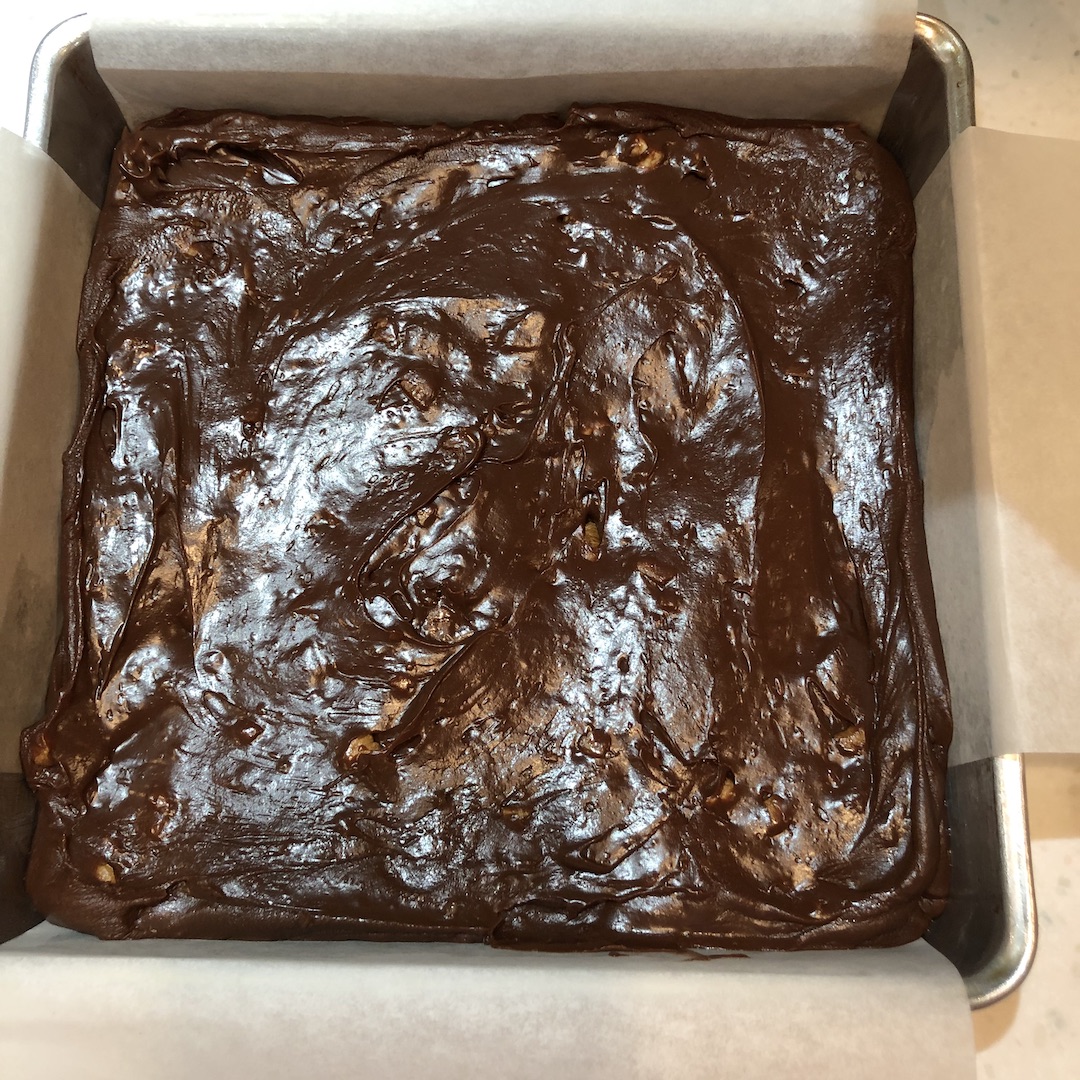 Transcript
Welcome to The Sensitive Kitchen. Where home cooks are inspired to Cook to Enable Those You Love to Flourish.
I'm Cindy Sullivan, registered dietitian, passionate nutrition educator, and accomplished home cook. Whether you're changing how you cook for food sensitivities, allergies, intolerances, or just trying to eat healthier on a budget, you're in the right place. Most episodes, I will share favorite recipes as well as modification tips, and nutrition benefits. Occasionally I'll have a guest or special episode like modifying holiday favorites.
My favorite foods? They're raspberries and homemade chocolate chip cookies. My latest cooking project was long fermented sourdough bread.
This episode of the sensitive kitchen podcast is dedicated to one of the most amazing men I knew, my dad, Bob Kochensparger. He was a gentle kind man, with a streak of fun. He led others by his example. He unexpectedly died of a heart attack last week. He made all of their bread from scratch and enjoyed good food. He also loved chocolate. So this recipe for fudge is for you daddy.
Quick, Valentine's day is coming. Do you need a fast chocolate gift? Four-ingredient microwave fudge is just the thing. And I have a dairy free version for those of you avoiding dairy. I have made this fudge for more than 30 years, but in the past few years, I've had trouble with it seizing up, even though I was careful to be sure that no water was in the bowl.
As an aside, you know that chocolate will not melt but become hard and clumpy – what we call seize – if even a drop or two of water comes into it. I finally solved the problem with the addition of a little bit of butter, or if you're dairy free, dairy free margarine. Whew. It works again.
Are you ready for the hardest part of this recipe? Line an eight inch square pan with parchment paper. I actually use King Arthur parchment, my favorite parchment, and cut a half sheet worth the width of an eight by eight pan. You want it to stick up over the edges of the pan. This will be your handles to pull the fudge out of the pan. I then placed the narrower piece of parchment, the leftover part, into the pan at a 90 degree angle to the first.
I usually put that smaller piece underneath and two sides of the pan. There'll be some pan exposed, not covered with parchment – that's okay. But I usually spray this with cooking spray just to be sure it releases easily. You could easily butter it or use margarine as well. After my pan is ready, I put the chocolate chips, sweetened condensed milk and butter into an eight cup glass measuring cup.
Any glass bowl will do I just like to have the handle to hold onto. Now before you put that in the microwave, get out the vanilla and any other mix-ins you want to add such as walnuts or pecans. They'll need to be ready because as soon as the chocolate mixture is melted, you'll want to pour it into the pan. So microwave the ingredients and it's easy.
It's just three cups of chocolate chips, which is one and a half bags of 12 ounce chocolate chips, one container of sweetened condensed milk and three tablespoons of butter or dairy-free. Put that into the bowl and microwave those ingredients about one and a half minutes at 50% power. Since microwaves differs so widely in power it's hard for me to give you exact times, just be careful that the chocolate does not scorch.
Better to go slowly than ruin your fudge. That's why I do it at 50% power. You certainly can do it at full power, you just have to keep a really good eye on it. Stir after about a minute and a half and repeat. You may need to put it in the microwave for additional time if chunks of chocolate remain after stirring well, or if the butter isn't quite melted.
As you stir, the chocolate will continue to melt. When the chocolate is melted and everything is combined, quickly stir in the vanilla and any add-ons, pour it into the prepared pan and smooth the top with the spatula you used to scrape out the bowl and cool it in the refrigerator for a few hours.
When you're ready to cut the fudge – and it really does take a few hours, sorry – pull firmly on the parchment handles. Place it on a cutting board. Use a bench knife or a cook's knife to cut into pieces. Store tightly-wrapped at room temperature or freeze. Now the refrigerator does dry out the fudge and it's not recommended after initial cooling. However, for the dairy free version, which I will discuss next, you do need to start tightly-wrapped in the refrigerator or freeze it.
Now for the dairy free version, this became possible when I discovered sweetened condensed coconut milk. Now this is not regular coconut milk, just like regular canned milk is not the same. This is actually sweetened, condensed coconut milk. They just had it in my regular grocery store when I knew to look for it.
For chocolate chips, you want to use Enjoy Life or another allergen-free chocolate chips. And instead of butter use dairy free margarine. I've used Earth Balance with success. Now I will give you a warning. If you do not like coconut, you may need to find another recipe for dairy free fudge. I know others have said that they don't taste the coconut, but using sweetened condensed coconut milk, I taste a very slight coconut flavor. It's not strong, but it's there.
Now the non-dairy fudge is softer than if it were made with sweetened condensed cow's milk. So it's a bit more challenging to cut due to the softness, but for dairy free fudge, it is well worth it. And as I mentioned earlier, you do need to store this one in a cold place.
Now the variations on this fudge are as wide as your imagination, okay? We really like pecans or walnuts or any other nut. When I do this with a hundred percent semi-sweet I like to put in two cups of marshmallows and about a half a cup of coarsely, chopped walnuts for Rocky road fudge and watch out. This one is hard to stop eating.
I have put dried cherries and pecans in here. It's really lovely with a wide variety of things added, but like I said, be sure to have them all ready to go – stir them in quickly as soon as the chocolate is melted and get it right in the pan, or it'll start hardening on you.
Chocolate chips, sweetened condensed milk, a teaspoon of vanilla and three tablespoons of butter, and there you go, amazing fudge because the sweetened condensed milk has already been cooked for you. So all you're doing is melting the chocolate and warming the other things up in the microwave. For the complete recipe with amounts and some pictures, checkout foodsensitivitykitchen.com, episode 014.
Now, let's talk just a little bit about nutrition. You know, as a dietitian, I always talk about nutrition. Well, fudge is not the most nutritious stuff out there, but there are some health benefits of chocolate. So many of you are aware of many of the health benefits of chocolate, but let me give you three quotes, just to remind you, okay.
Medical news today summarize some of the chocolate benefits like this, and I quote, "packed full of flavonoids and flavonols such as anthocyanins and epicatechins. These are antioxidants which are known to destroy free radicals in the body – chemicals that can cause damage to DNA and other cell components, accelerating aging and contributing to heart disease, cancer, and other diseases." Pretty decent for something that tastes so good.
The second quote is from a 2013 study in the British journal of clinical pharmacology, and it focused on the neuroprotective effects of cocoa flavanols, those same antioxidants, and their positive influence on cognitive performance. It stated, "chocolate may interact with some neurotransmitter systems such as dopamine. Chocolate contains the dopamine precursor tyrosine, serotonin, and endorphins contained in cocoa and chocolate that contribute to appetite, reward and mood regulation."
In layman's terms, chocolate elevates our mood and makes us feel good. Check out the article if you want the proposed mechanisms. The link is on the transcript at the end of the episode at foodsensitivitykitchen.com.
Third, since chocolate is high in calories and many chocolate treats are high in sugar, how does all of this balance? The health benefits have to be weighed against the health risks for certain individuals and the same study from the British journal of pharmacology gave the very cautious go-ahead to eating chocolate concluding, "On the basis of present knowledge, it appears that the benefits from moderate cocoa or chocolate consumption likely outweigh the possible risks."
Woo-hoo chocolate fudge, here we come. I'm going to make some for my college son for Valentine's day. And since one person does not need a whole recipe of fudge, I'm sure some of it will stay at our house.
Who are you going to spoil for Valentine's day with homemade fudge? It really only takes 15 minutes to make amazing and they don't have to know how easy it is to make.
Keep Cooking to Enable Those You Love to Flourish. Thanks for listening today. Have a great day. Bye-bye.
The Cooking Framework Quiz is available by clicking the button below.
Don't miss an episode!
The button below will take you to Apple Podcasts to subscribe.
Or visit your favorite podcast provider to subscribe.
Thank you!