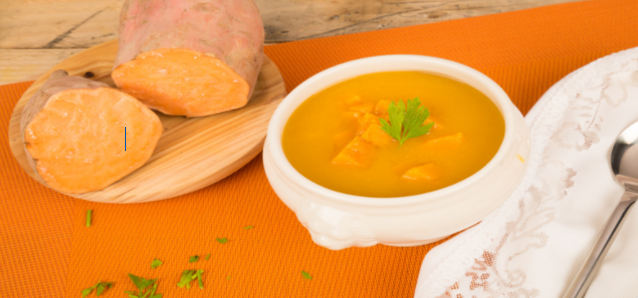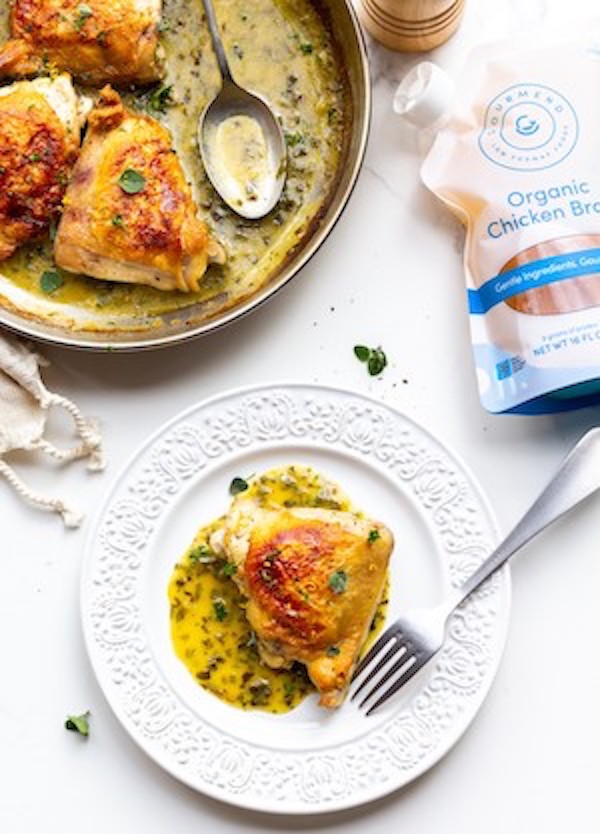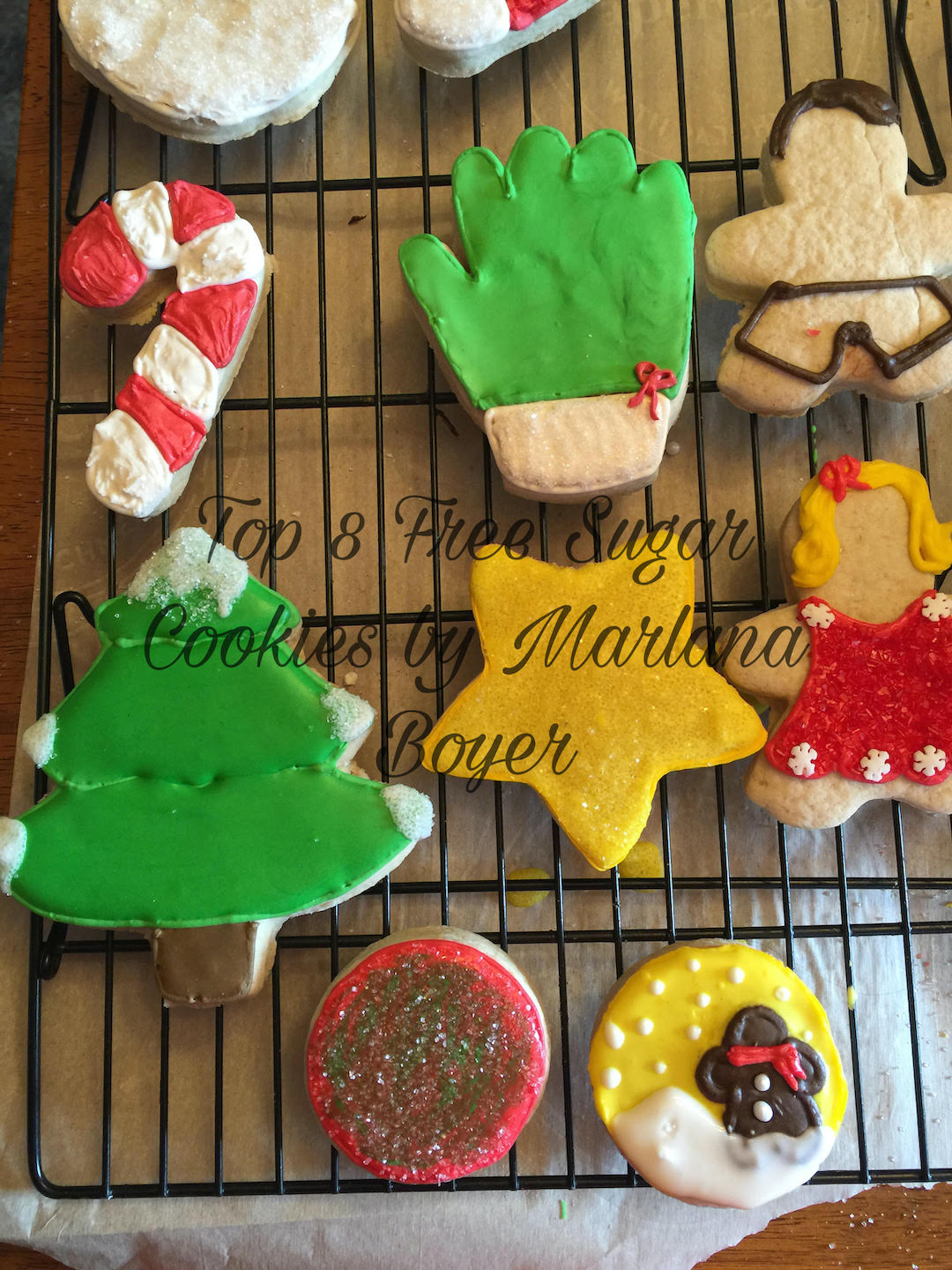 Here is the transcript of the episode:
Welcome to The Sensitive Kitchen. Where home cooks are inspired to Cook To Enable Those You Love to Flourish. I'm Cindy Sullivan, registered dietitian, passionate nutrition, educator, and accomplished home cook. Whether you're changing how you cook for food sensitivities, allergies, intolerances, or just trying to eat healthier on a budget, you're in the right place. Most episodes, I will share favorite recipes as well as modification, tips and nutrition benefits. Occasionally I'll have a guest or special episode like modifying holiday favorites. My favorite foods? They're raspberries and homemade chocolate chip cookies. My latest cooking project was long fermented sourdough bread.
Welcome to The Sensitive Kitchen. We are right in the middle of the holiday season: Thanksgiving, Hanukkah, Christmas, New Year's. And probably some I forgotten! And cooking can be challenging this time of year with food sensitivities.
The recipes you remember may not taste the same with certain substitutes or family and friends may not be as understanding as you hoped when you suggested changing the menu or not making a loved favorite recipe.
So to encourage you in the kitchen, I have asked several food sensitivity experts to give you their best holiday cooking tips. All of them have changed their diet themselves. So they really know how challenging this time of year can be. And they all have a recipe to share with you. So you can find some new favorites. Altogether we have more than 70 years of cooking for food sensitivities. That's a lot of experience.
I am so thankful they took time out of their busy schedules to encourage and inspire you this holiday season. I thought it might be fun to organize this by menu. So we have an appetizer recipe; we have soup, a main course, a couple of side dishes and dessert.
Now as always, each and every recipe will not work for you, but you will be able to eat many of them. And some of you will be able to eat all of them. All of them are gluten-free I believe today. Many are dairy-free and the cookies are top eight allergen-free as well.
So let me introduce my first two guests, Lauren Solomon and Rachel Schwartz are sisters who run the Gluten, Dairy and Soy-Free Recipes, Sharing and Support Facebook group. Their group has grown in about three and a half years to over 20,000 members.
Rachel's Schwartz is a licensed social worker in New York who works for a crisis hotline. Due to personal food sensitivities, she's been cooking, gluten, dairy and soy-free for her family for about four years now. She also created the Facebook group (and the link will be in the show notes). She is sharing baked zucchini bites.
Lauren Solomon is also a licensed clinical social worker with two daughters. Her family is gluten dairy and soy-free, and she co -runs the group geared toward this lifestyle for about the past six years. She's sharing a side dish that can easily be made into a main dish: Buttery, Sauteed Mushrooms and Asparagus. Here are Rachel and Lauren.
Hi, I'm Rachel Schwartz and I've been cooking gluten, dairy, and soy-free recipes for about four years now, after I've been suffering from IBS, migraines, GERD, and fibromyalgia for a long time. I noticed my symptoms improved using those recipes. And when my father was going through chemo, we also noticed that he was having great results. And the doctors asked if it was regarding his diet, because I had been cooking for him the whole time. And we had a lot of success with that.
Hello, I am Lauren. I started this food journey when I was breastfeeding my first daughter. Since then we remain gluten, dairy, and soy-free for the last six years. This came in handy when surprisingly my youngest daughter was born with a rare disease called galactosemia, where she can not process foods with galactose, which is in all daily products and other products as well.
About four years ago, we started a group on Facebook called the gluten, dair,y soy-free recipe, sharing and support. And we mostly did it to gain some support for ourselves, but it turned into so much more.
Rachel: We now have 20,000 members coming up to about 20,000 members and we have so many great members, participation, recipes, advice, as well as we had some amazing holiday recipes. And I'm looking forward to more holiday recipes as the month progresses. And we hope you'll check us out on Facebook.
My holiday tips would be to never be afraid to host. If you're worried about what's going to be made for the holidays, not to mention that you can always cook and bring your own food. I like to cook gluten, dairy, and soy-free recipes, and I'll bring enough for everybody. And everybody ends up eating the entire pan.
The recipe I want to share with you tonight is called baked zucchini bites. It's an appetizer usually good for about two to four people. I use a large zucchini that I actually recently grown in my garden. I'll use almond meal and eggs to bind the almond meal and the spices all together. And then I put salt, black pepper, garlic powder, onion, and I'll put a little olive oil on top to brown it.
I know the recipe is going to be on Cindy's website. So usually I'll mix all the dry ingredients together. I cut the zucchini into dime shaped circles, and I'll dip those into the egg, or you can use olive oil if you can't use egg and I'll put the dry ingredients on it.
And then I put it on a baking sheet on top of a baking rack on top of the baking sheet. And then I'll sprinkle a little bit of olive oil on top of that to brown it. And I'll cook that for about 12 to 15 minutes on the oven at 400 degrees Fahrenheit, or you can do it, you know, whatever crispiness you would like.
And I'll usually add an allergy friendly marinara sauce for dipping. And it's just a great thing to, you know, put out before dinner as a quick little appetizer that people can just grab whenever they want.
Lauren: I love that you're growing your own fruit and vegetables. That's amazing that keeps it so clean and fresh and you know, what's going into your body, that's awesome. Rachel.
As far as for me for the holidays, I really have mastered the at of substitution. A lot of our recipes that have been handed down from a family, very simple, like for turkey, I would just use ginger and orange juice – that's the whole recipe. Or for brisket is just ketchup and some dried onions. And that's the whole recipe as well.
But as far as the one, I use that so versatile and it's also going to be on Cindy's page is a buttery asparagus mushroom recipe sautéed. It's super easy. You just need to trim yours asparagus, add some mushrooms, add some dairy, gluten, soy- free butter. I use Earth's Balance, which is an amazing company, and some salt, some pepper, some onions, add in the mushrooms, the asparagus, and you have to use the big pieces of garlic.
And the trick that I learned in Italy is that when you cut the garlic in half, you have to pull out the center. It actually decreases the gas and other adverse reactions you have when you eat garlic.
And you just sauté it all up. But what's most versatile about this is you could put it out as a side for the holidays, or you can make it a home meal for your family by adding in a protein. I redid the recipe tonight and I added in some chicken breast cubes and it was a whole meal for my family. So it's very versatile and you can always contact us for more information on any of these recipes.
Rachel: And we want to thank Cindy for having us, and we wish you all a happy holiday.
Cindy: Thank you so much, Lauren and Rachel! If you are gluten, dairy and soy-free, or even just two of those, be sure to check out their Facebook group. The link will be in the show notes. Thank you so much for your tips and recipes, Rachel and Lauren.
Remember for those of you wanting a marinara to eat with the zucchini bites – that I am definitely trying over the holidays – you can easily make your own or Rao's has a sensitive marinara, that might be good for those of you who are avoiding onions and garlic. We did that for a long time in my household. One of our later guests has a couple of products to help you as well.
Next we'll hear from Dr. Stacy Francis, she is a chiropractic kinesiologist and functional medicine practitioner. She's been working with food sensitivities and patients for over 20 years. She will tell you a little bit more about her story, but I first got to know Stacy when our sons were in kindergarten together, and then we reconnected as marching band moms. We are both getting started in this online business space, and I encourage you to check out her website or email her if you think she might be able to help you.
Stacey: I thought I just had a poor memory, was stressed out and just too busy. My head felt foggy more often than not. And when 3:00 PM hit, I needed a nap. Driving on highways gave me highway hypnosis. Doctors kept passing the buck and telling me my labs were fine and offered me antidepressants that I didn't want and didn't need.
It was that one day that changed everything. I was driving home from work stopped at a light, watching a woman and a young girl walk across the intersection in front of me. I thought to myself, was my car still moving? Was it stopped? I stepped on the brake harder just to make sure. And it occurred to me. I shouldn't be on the road.
My brain wasn't working and no one could tell me why. I knew I had to look outside the conventional system and figure out if I could be fixed. After chiropractic school, I spent thousands of dollars on courses of nutrition, biochemistry, and reading lab work. It took me years to gather enough information about food sensitivities, thyroid imbalance, blood sugar, anemias, mold exposure, heavy metal toxicity, and what to do about it before I healed my brain.
Now learning comes easy. I have laser sharp focus. I'm awake all day, and I'm definitely safe to be on the road. The silver lining and learning all of this is that now I'm able to assist my patients to live a life they love. And that's what I live for.
Janet is someone I met in the Sleepy to Supercharge program, which is a three-month course that I offer that helps people like you discover why you are brain tired and how to regain the energy, clarity and focus that you want. Janet had a question. Janet said, Dr. Stacey, what are some things I can do to make this healing journey easier?
I said, here's what you should do. And I proceeded to tell her all of the things. And if we had more time, I would share with you all the things we did to help her on her health journey. One of the things was to get a high-speed blender. I know crazy, right? But it's an excellent investment and a tool in your healing journey.
Our favorite things to make in it are soups and desserts. From simple soups, like celery boiled in vegetable broth and pureed to a consumme to exotic soups like South African Spice Seed Soup. From simple desserts, like caramel sauce from dates to full on cashew cheesecake.
A high-speed blender is a favorite in our house, and many of our patients. I hope you have a wonderful holiday season and I'm available for any help you need on your own health journey.
Cindy : Pretty amazing from someone who describes herself as a cross between House, Mother Nature and Sherlock Holmes. Stacey also fell once 80 feet while scuba diving. She is a lot braver than I am!
Her recipe for West African Sweet Potato Seed Soup sounds delicious. And I can't wait to try it. It's one of our more unusual entries in the, in this recipe Roundup. It's especially for some of you who have adventurous tastes. And I bet that even if you don't have a high-speed blender, yet, if you have an immersion blender, I bet that would work just as well.
As we move from soup to main course and side dish, let me introduce Ketan Vakil, founder of a new venture calledGourmend, which makes low FODMAP cooking essentials. The cooking essentials are all natural, organic, organic, and sustainably sourced.
Ketan has had food sensitivities since he was a teenager, not knowing what they were. Finally. he figured out that FODMAPs were the culprit and his become an expert on eating and cooking low-FODMAP while still maintaining awesome flavor. For those of you cooking low FODMAP, I highly recommend checking out the products and recipes onKetan's new company website gourmendfoods.com.The link will be in the show notes.
Ketan: Hi, I'm Ketan Vakil. I've had digestive issues for a really long time since I was a teenager, but that changed when I was successfully diagnosed as intolerant to FODMAPs. So what are FODMAPs? It's an acronym that stands for fermentable, oligosaccharides, disaccharides, monosaccharides, and polyols. These are short chain carbohydrates, basically food sugars that are poorly absorbed in the small intestine for some people. And it makes it difficult , for a lot of people to digest those sugars, including those with IBS or irritable bowel syndrome. It's estimated that one in eight people suffer from IBS and many, or maybe even most are unaware that FODMAPs could be the cause.
So some researchers for some researchers now believe that FODMAP intolerance is so common that it's driving. It's a driving force behind the popularity of the gluten-free diet. But since celiac disease, the only condition known to cause true gluten sensitivity, affects only 1% of the population. Those who think they might be gluten sensitive may actually benefit from a low FODMAP diet.
There was a study in Australia that's shown that that that population had less symptoms on a low FODMAP diet as compared to a gluten-free diet. On a gluten-free diet, you're missing the other ingredients that are high in these FODMAPs that can hurt your stomach. So unfortunately, though FODMAPs happened to be highly concentrated in a lot, a lot of great ingredients like onions, garlic, beans, wheat, of course, dairy products in various fruits and vegetables. So for people who really like to cook and eat, having to follow that diet kind of sounds depressing.
And you might think you have to lose flavor forever, but I truly believe that's not the case. And so I wanted to share some tips about that. Cause these feelings can really get amplified during the holidays when we've got an emotional connection to a recipe you want to really make. And we don't really want to worry about this kind of stuff.
But there's lots of ways to enjoy flavors without high levels of FODMAP. As long as we learn some new cooking tips and tricks. I've got five.
My first tip is to infuse cooking oils. So what you can do with this is you put in garlic or onion bulbs into some hot oil and you let them simmer in there for a little while to get the flavor out. And then you remove all those pieces from the oil before you do anything else and make sure they're all out of there. Now you've got this oil that's infused with awesome flavor. Use it for whatever you want. As long as we haven't added other things to that pot before your move, the big pieces, you're safe with a low FODMAP flavorful oil.
Second tip: While garlic and onions are high in FODMAPs, the green tops of scallions and leeks for example are low-FODMAP and they taste like, like onion, maybe a little bit of garlic sometimes from a leek top. So you use that stuff as you will.
Third tip: don't forget all the other herbs. There's lots of great herbs: basil, parsley, rosemary, thyme, chives. Chives themselves taste like onion. At Gourmend, our company, We've, we've created a garlic scape powder, which is made from this tendril that grows out of certain garlic plants in the springtime. And we powder it, dry it and powder it up. And it tastes kind of like a gentle cross of onions and garlic. And then we've also got a garlic chive powder, which is made from this herb that's not grown too often in the United States, but we've grown it here and powdered up. And it tastes – not exactly like garlic, but very close. And it's all natural and very flavorful.
Fourth tip: almost all spices save you can't use onion, pattern, garlic powder, but pretty much everything else is low-FODMAP cumin, coriander, ginger, you name it, you can use that stuff. That'll keep your FODMAP levels low and your flavor awesome.
And last tip: make your own broth, get some bones, get some leek tops, chives, throw them in a pot, you know, this kind of stuff and let it simmer for a while. And you can now use this broth to make gravies and stews, and what have you.
My favorite recipe for this season is a risotto for the holidays, especially this year, when you might have smaller gatherings. It feels really fancy, but it's not that hard to make.
On our website, we've got a great recipe which uses our low FODMAPs chicken stock plus our garlic chive powder and a bunch of aged cheeses, which are even though it's a milk product, they're very low in lactose because they've been aged. So they're safe. We've got that all worked out for you. So hope you can give it a shot. You know, if you keep at it and heed the advice of a good nutritionist, there's definitely a way forward here. I really wish everyone, a very healthy, safe, happy holidays. And here we go.
Cindy: In addition to this fabulous sounding risotto, which is also helpful for my lactose intolerant listeners, Ketan has also shared a low FODMAP main dish recipe with us, Pan Roasted Chicken in LemonSsauce. Ketan, and I share a love of good food. I am so glad to let you know of his new venture.
Are you ready for dessert in my house? We are always ready for dessert. Those of you who are gluten, dairy, egg-free, nut-free, top eight, allergen-free – listen up! Marlena Boyer has shared the most incredible looking cookies that are top eight allergen-free. Wait until you see them. This is one time I wish I could share a picture with you – and I can, but just go to foodsensitivitykitchen.com and look at her cookies.
Marlana has been a wife of 20 years. She and her husband have two teenage boys who drive them batty, but both kids and her husband loved to get in the kitchen and, and cook right along with her, which is fabulous. I highly recommend it. Waittill you see what they create. I am so impressed. I love to bake, but I do not have the patience to decorate these gorgeous creations.
Marlena's youngest who is now 15, was born with a milk protein allergy and his allergies snowballed from there. Over the years from milk protein to all nuts. Then in 2011, he was also diagnosed with celiac disease. Following his celiac diagnosis, their oldest son and then Marlana and finally her husband were all also diagnosed with celiac disease. So over the past 10 years, she and her husband have both not only had celiac disease, but have also had some anaphylaxis reactions to foods, along with some medications.
Marlana runs the Food Allergies /Food Intolerance Support Group on Facebook with almost 9,000 members.
Marlana: Our very favorite holiday tradition is always making cookies. We make all kinds of cookies from the traditional chocolate chip to cut out sugar cookies.
Well, when our children were little, they developed multiple food allergies and intolerances. And as they grew, we also discovered that with diagnosis, they both ended up having celiac disease. And then a few years after that, my husband and I were both diagnosed with celiac disease.
So we really had to do a lot of research to find different ways of substituting between flour and eggs and dairy. That way we could still enjoy the traditional recipes and they actually tasted good and had the same properties as allergen filled ones that we couldn't have. So we started playing with different flours and different substitutes to find which ones actually tasted good, because let's be honest – a lot of them don't have the greatest taste and they don't have the greatest texture.
Well, we've found a few substitutes that worked perfectly. So when we make our say our sugar cookies, we substitute the butter for Earth Balance, soy-free vegan butter, for the dairy.
For milk: If you can handle easily coconut milk, we usually use So Delicious (brand). Their unsweetened vanilla coconut milk for our cookies.
Enjoy Life chocolate chips are amazing.
For eggs: The best thing that we've found, which my children and can handle legumes, so this was not an issue, was actually using aquafaba water. What aquafaba water is, it's actually the liquid that you find in a can of navy beans, or a canoe chick beans.
I know it sounds weird, but the stuff works amazing. You can make meringue with it. You can make Royal icing. You can make Italian meringue, buttercream icing. You can use it normally up to about 12 eggs we have tried and actually worked perfectly. Even in bread. The stuff is a godsend. All it is is you use three tablespoons of the water to one egg.
And it just, it works. It does stink when you're putting it in recipes. But when it bakes, you do not smell it. You do not taste it. It tastes absolutely like nothing. You won't even notice it, but the smell is kind of off-putting. But that is something that we found that works beautifully for our egg substitute.
The earth balance for the butter. I said the coconut milk. The beverage is the one we use the most for our dairy. But we've also tried Ripple, which is made with pea protein. So in case, you know, that's something you can have too, that also works beautifully.
If you can't do the aquafaba water, flaxseed, it works. It does make things a little bit more dense ,but it does work and it works well. It's like I said, it just makes things more dense.
Now our favorite gluten-free flour blend that we use constantly is actually the King Arthur measure for measure. That stuff is absolutely amazing. It works in every single recipe we've tried so far from cakes and cookies to pies. Everything so far, it has made beautifully. And that's something we can't be without. That is a huge staple in our house.
Cindy: Thank you so much Marlana. I know you'll make some people very happy with your top eight allergen-free cutout cookies. They look marvelous!
For our last guest today, Marina Nevyarovskiy: she's last because her recipe fits in everywhere. A gluten-free vegan banana bread could be eaten for breakfast, snack a dessert.
I first met Marina through her Facebook group, Food Allergy Friendly Cooking With a Crunchy Twist. With a name like that, I had to check it out. It's been a couple of years now, and Marina's always posting fun information, like a gingerbread house, made of vegetables, helpful tips, sales on allergy friendly foods, new recipes from around web.
Marina used to be a public accountant, but she states she "Abandoned her career eight years ago to take care of her son." She's a food allergy mom dealing with multiple food allergies and sensitivities for the past 10 years, both for herself and her child. Her family's experiences with food allergies, sensitivities and autoimmune issues have motivated her to become a certified health coach so that she can help others with similar issues. Let's hear from Marina.
Hi Cindy. My favorite holiday cooking tip would be don't get discouraged because there are foods that you cannot cook or eat. Use that as an opportunity to have fun and create new delicious dishes and new traditions for your family for the holidays.
When my son was diagnosed with multiple food allergies, in the beginning, I was lost because basically his restrictions excluded some of the major food groups and staples that you use in everyday cooking and baking such as dairy and egg, wheat and nuts.
But then I decided that I would just start experimenting and coming up with adapted recipes or brand new recipes that would accommodate his food allergies and, you know, still taste good. Years of having fun and experimenting and I have come up with a completely my own cooking style now, that basically it's completely safe for his allergies and restrictions and my own because I do have my own restrictions as well.
Now, for the holidays, one of the most popular recipes that I make is my banana bread. My banana bread recipe is gluten-free and vegan. It's free from the top eight common allergens. And it's free from processed sugar. I have had to experiment quite a lot, making different changes in the recipe itself so that I could get just the right combination of ingredients and it would taste great.
And as a result, this banana bread has become so popular that now my friends and family who do not have any food allergies or restrictions, ask me to make it for special occasions because it does taste good. I hope you enjoy this banana bread recipe as much as I do. And as much as my family does because banana bread is a staple on holiday tables, you know, during this season. And this particular recipe could really work for people who have multiple food allergies or restrictions.
CIndy: Thank you so much, Marina. I appreciate you sharing this recipe with us. I think it sounds like a great one also to share with family and friends who want to know what can we make for you, what you know, when you're coming to visit so you don't have to make everything perhaps.
And think about that for several of these recipes. If you want to have people over as Rachel and Lauren suggested, have people over, but occasionally you may find somebody you trust enough to cook for you and you can give them some of these recipes to try – whatever ones will work for you.
I have to give a huge thank you to all of my guests who took time out of their busy holiday schedule to join me, to inspire and encourage you for the holidays!
To find out how to contact them and check out their recipes, come to foodsensitivitykitchen.com, episode 008. You will find the transcript of this episode as well as their contact information, including their Facebook groups or websites and recipes. Please support them in their ventures.
In closing, take a moment this holiday season, if you would, to leave me a gift, and that would be a review of the podcast. And tell your friends who might benefit from new recipes that are easy to modify.
This past week The Sensitive Kitchen was approved by Pandora. So those of you who love Pandora, this is a great place for you to listen. Thank you so much for joining me today.
Until next week, keep Cooking to Enable Those You Love to Flourish.
The Cooking Framework Quiz is available by clicking the button below.
Don't miss an episode!
The button below will take you to Apple Podcasts to subscribe.
Or visit your favorite podcast provider to subscribe.
Thank you!